Expanding Equipment Possibilities

"We don't just fit your product into any equipment.
We take your product and find the right custom equipment."
Experic identifies the ideal solution for every project by first specifying all the requirements, expectations, and goals of that project—in detail. Once those details are confirmed, our team quickly narrows down the options and hones in on the most efficient production method.
Experic has the flexibility to administer the ideal powder filling or packaging program due to its strategic partnership with the Harro Hofliger equipment company. In addition to providing a variety of options to achieve every project requirement, Harro Hofliger gives Experic access to the latest technologies and up-to-the-minute technical data.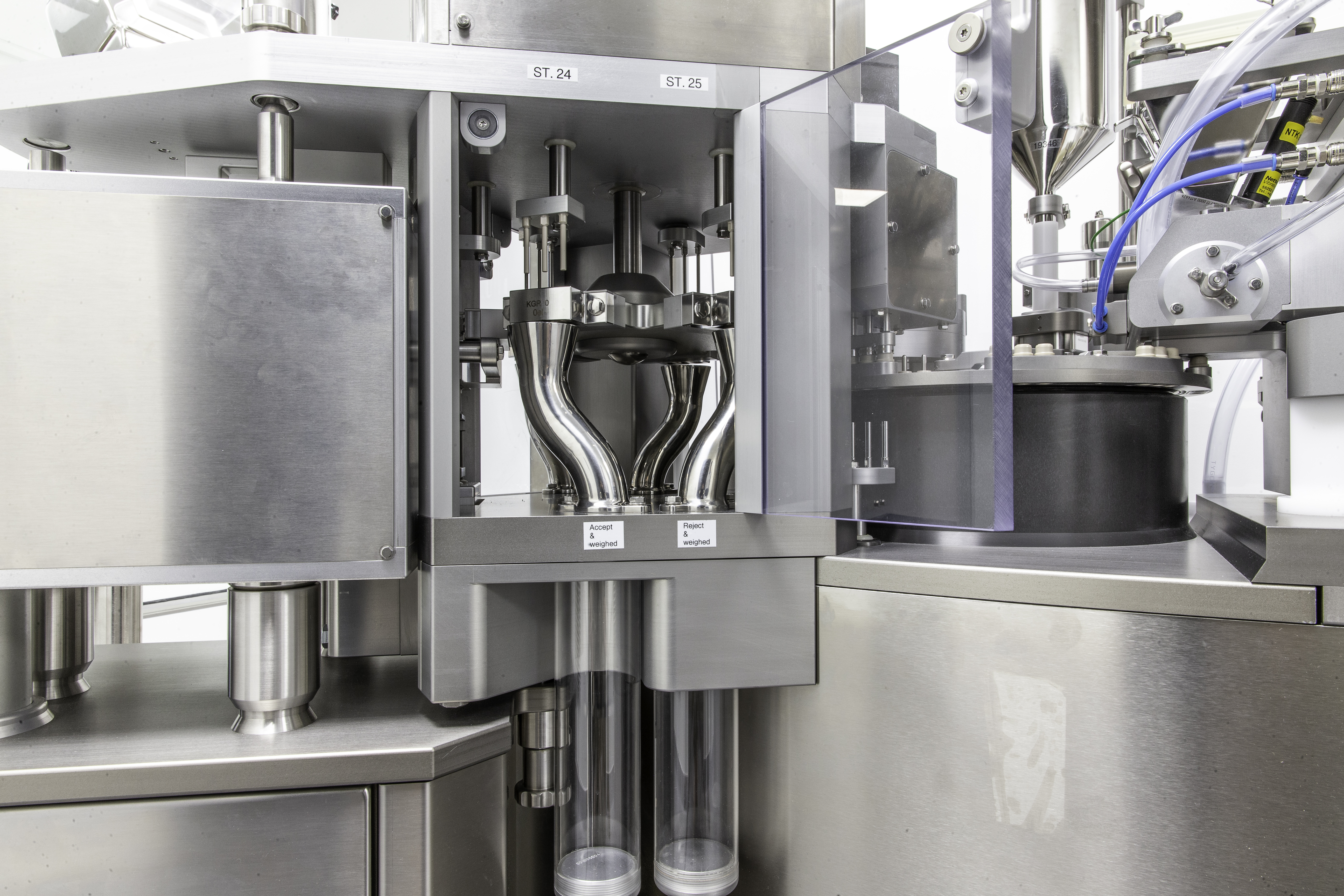 Experic has specified the most accurate, reliable, and error-free equipment in the industry to ensure you will complete your manufacturing program both on time and within budget. Our team guides demanding projects from upfront formulation to commercial fulfillment with strategic pricing afforded by our state-of-the-art equipment.
Powder Blending & Formulation Development (Inhalation & Oral Solid)
Powder Filling

Encapsulation / Over-Encapsulation
100% High Speed Check Weighing
Low Dose Powder Filling Technology
Tell Me More