Our Commitment to Quality and Regulatory Compliance
Experic's quality management system encompasses a comprehensive and flexible strategy to maintain a high level of quality, compliance and inspection readiness. Our quality policy and standard operating procedures (SOPs) are used across the organization to ensure continuity and adherence to critical customer and regulatory requirements.
Experic is committed to demonstrating respect and building trust with customers, regulators and business partners. Our employees conduct business responsibly and professionally using industry best practices in our business processes, quality systems and regulatory compliance programs.
Our quality management system and practices comply with Current Good Manufacturing Practices (cGMP) guidelines as required by the U.S. FDA, relevant ICH standards, EU GMP and ISO regulations including, but not limited to: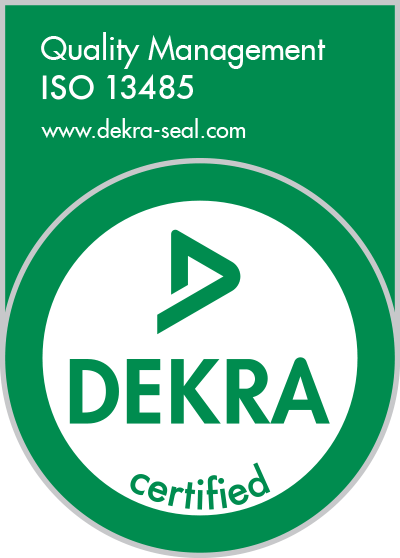 21 CFR Part 210 — cGMP in Manufacturing, Processing, Packing or Holding of Drugs, General
21 CFR Part 211 — cGMP for Finished Pharmaceuticals
21 CFR Part 820 — Quality System (QS) Regulation/ Medical Device
21 CFR Part 4 — Regulation of Combination Products
21 CFR Part 1300-End — Drug Enforcement Administration, Department of Justice
ICH Q7 — Good Manufacturing Practice Guidance for Active Pharmaceutical Ingredients
ICH Q9 — Quality Risk Management
ICH Q10 — Pharmaceutical Quality System
EU GMP — Eudralex Volume 4 Good Manufacturing Practice (GMP) guidelines
ISO 13485:2016
Quality Policy
Experic is committed to deliver high quality, safe and effective products and services that meet or exceed the expectations of our customers. We continuously strive to achieve customer satisfaction by supplying products that meet various quality parameters and within stipulated delivery times.
At Experic, quality is every employee's responsibility. We maintain a shared quality vision and a focus on continuous improvement to our products, processes, technologies and services. Our business is conducted in compliance with applicable quality regulations, codes and standards. Providing continuous training to our employees is a regular practice of our company to enhance knowledge and skills, foster team spirit and inculcate with recent innovations and advancements in the industry.
Our comprehensive quality management system is maintained and enhanced based on emerging regulations and techniques. Experic monitors and regularly reviews performance to ensure our standards of conduct meet the expectations of our customers and stakeholders.
Experic is registered as an establishment with the U.S. FDA, holds a manufacturer registration with the U.S. Drug Enforcement Administration (DEA) for Schedule II through Schedule V Controlled Drug Substances and holds a certificate of registration with the New Jersey Department of Health for drug and medical devices.
Contact us to learn more about Experic's quality and regulatory compliance programs or schedule your audit.