Mitigate Risk by Conducting Filling Assessments During Formulation Development
Whether or not a product can be manufactured at scale depends on several factors. This case study examines how Experic worked with a mid-sized pharmaceutical company to address the challenges that were hindering the advancement of their product and illustrates the importance of introducing filling studies during formulation development in order to avoid costly delays and reformulation.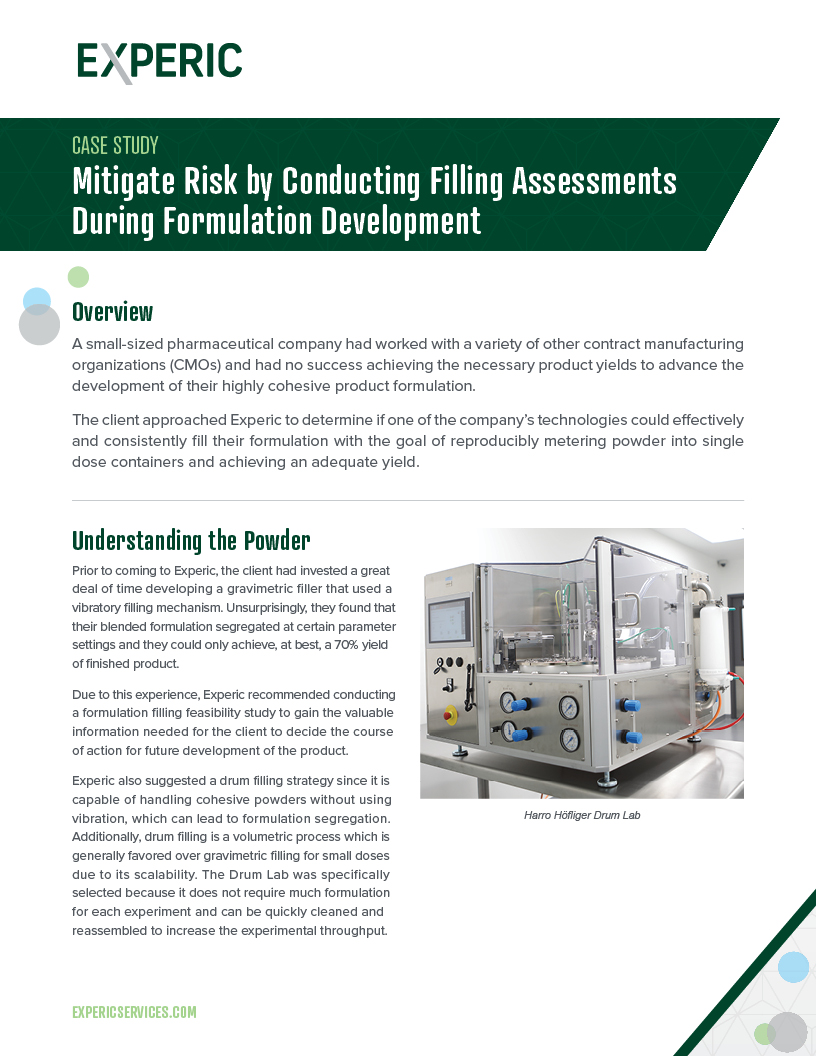 Please fill out the information below to download the case study.