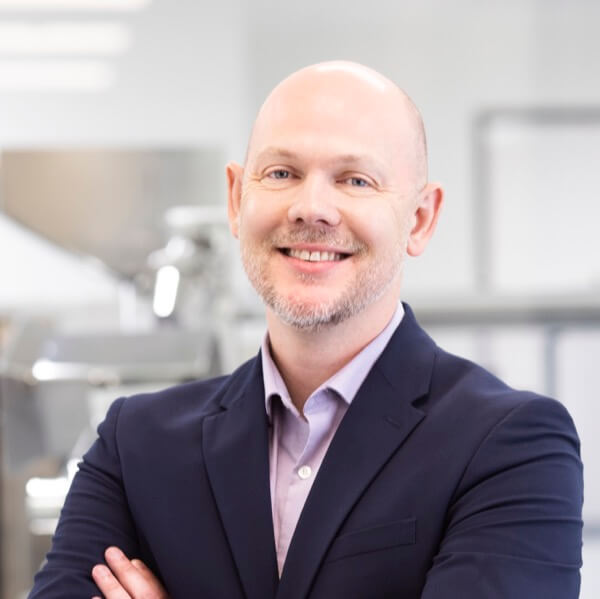 Justin Lacombe, Ph.D.
CHIEF SCIENTIFIC OFFICER
Justin Lacombe, Ph.D., is chief scientific officer at Experic. Justin leads the pharmaceutical development and engineering teams to provide expertise, insights and practical solutions that address many of the technical challenges that pharmaceutical companies encounter during drug and combination product development.
Justin's focus is on robust scale-up and process development using Quality-by-Design and design controls principles. He has specialized expertise in manufacturing, combining small-volume powder dosing technology for rheologically complex powders, primary packaging development, and formulation optimization. Based on his diverse experience, Justin has been a proponent of conducting powder filling studies earlier in the development process to avoid late-stage delays when scaling manufacturing processes to clinical and commercial quantities.
In previous roles, Justin was deeply involved in the development of inhaled pharmaceutical products, initially on metered dose inhalers at Catalent Pharma Solutions, and more recently and extensively on dry-powder inhalation products as senior manager, R&D, at Teva, from particle engineering to fill and finish. Justin earned his MS and Ph.D. in chemical engineering from Rutgers University and has presented extensively on topics of manufacturing drug product interaction, process development optimization, and drug-device combination products.